Design a Name card yourself easily using Adobe Illustrator that everyone can do it!
Name card is a marketing tool that you need to be creative and can describe your personality into a Name card details. And in this article, we will guide you " How to design a Name card for printing"
3 Steps design your Name Card
Set a Name card size with Bleed and Margin

Fill in your details

Save as a PDF
Set a Name card size with Bleed and Margin
First, if you want to design your Name card, you need to choose your standard Name card. The standard Name Card size is 8 x 5.5cm
Choose File > New > Choose size ( 8 x 5.5cm )
Don't forget to add Bleed and Margin into your Name card by plus 0.3cm for the Bleed and 0.3cm for the Margin.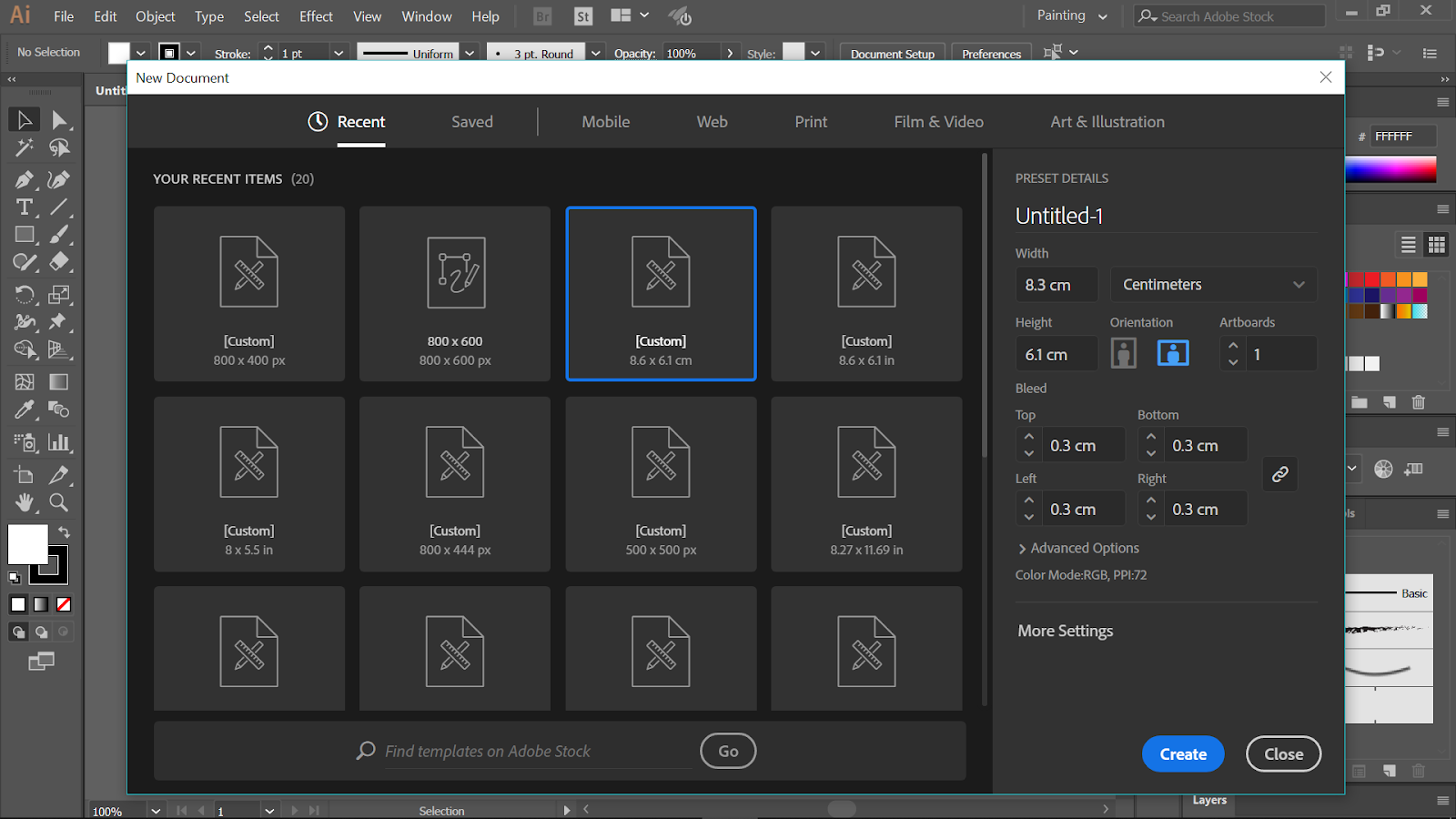 You can plus Bleed and Margin to the size and never add the details out of 0.3cm space. Don't forget
Fill in your details
Add your name, position and other contacts that is important for a career. You can also add nice words or a nice quote to your Name card and make it stand out.
You can download freepik.com for free vectors which made for printing design or learn more about Joinprint Name card templates here.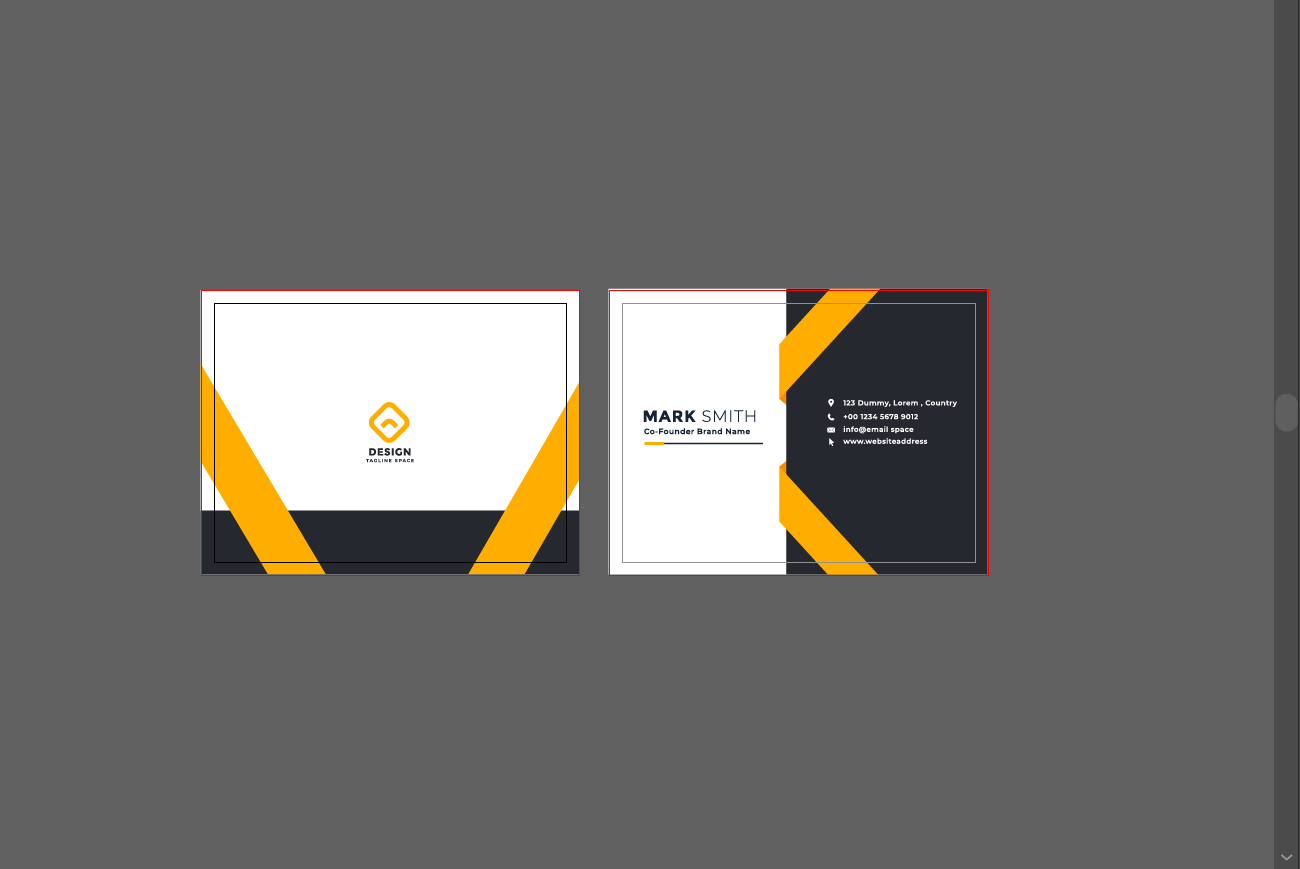 Save as a PDF
The most important pattern is to save as a PDF. Choose File > Save as > PDF
Once, you in Adobe setting page then choose PDF/X-1a:2001 > Optimize for First Web Page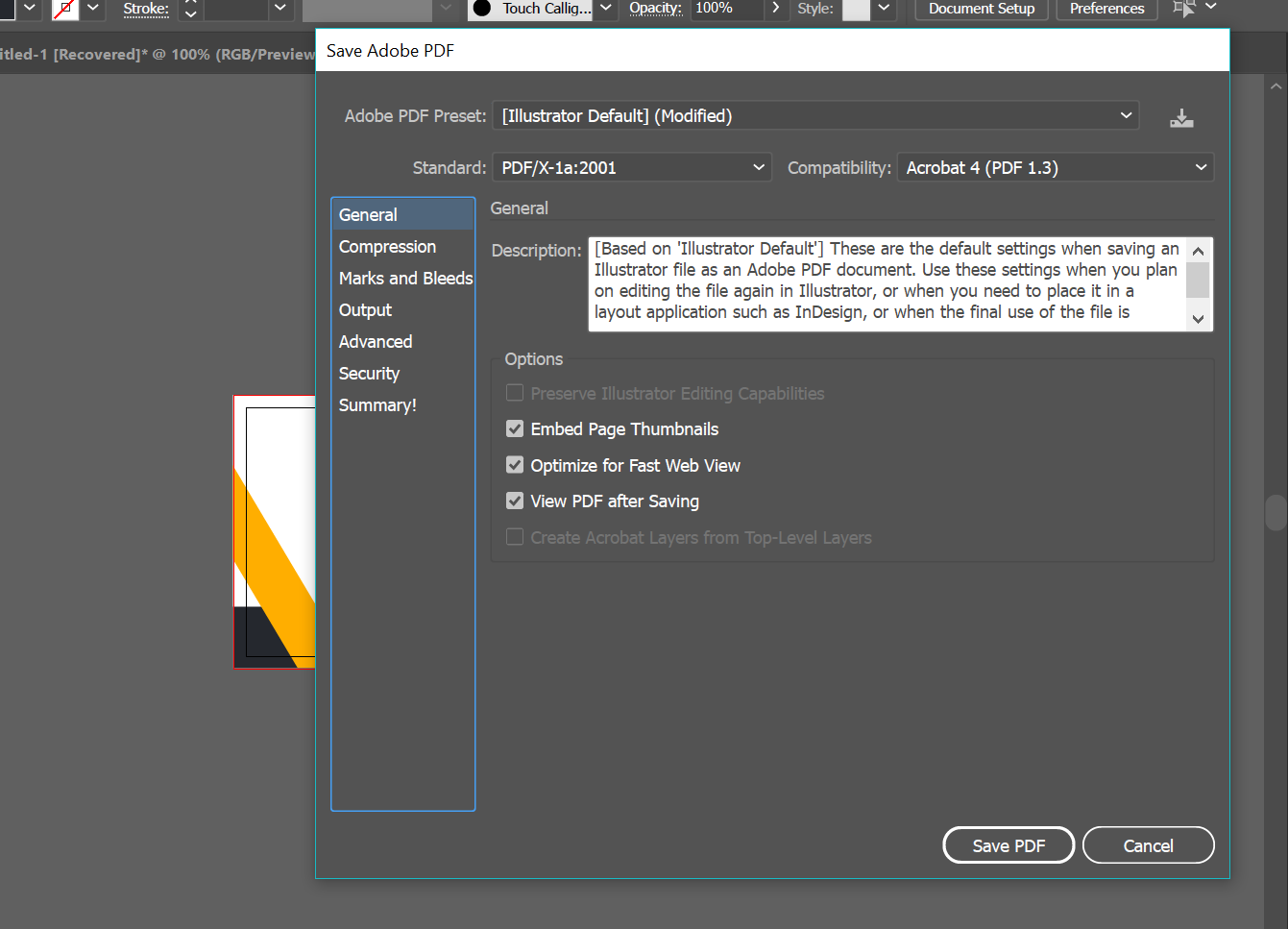 Also, don't forget to set Marks and Bleeds, Choose Trim Marks > Registration Marks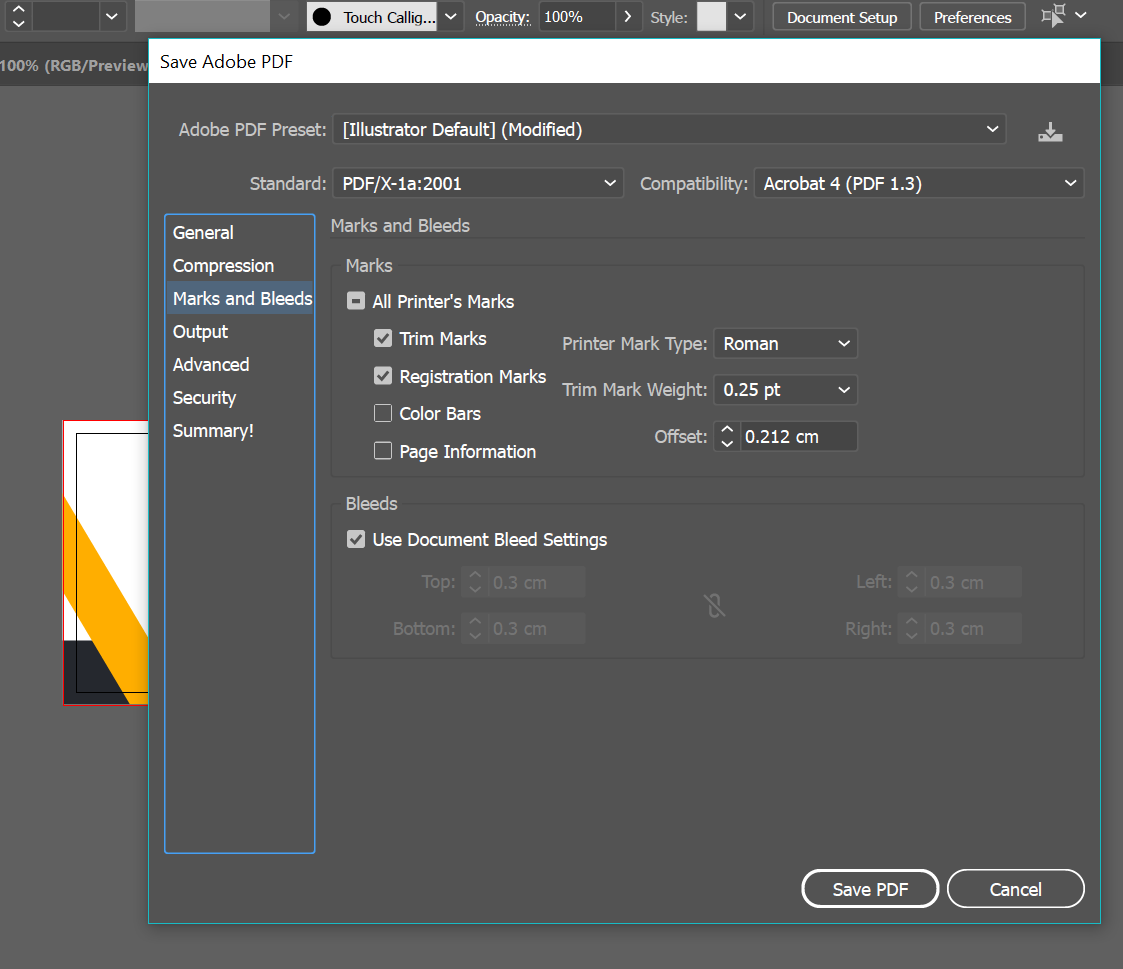 After you save the file, you will see this page down below.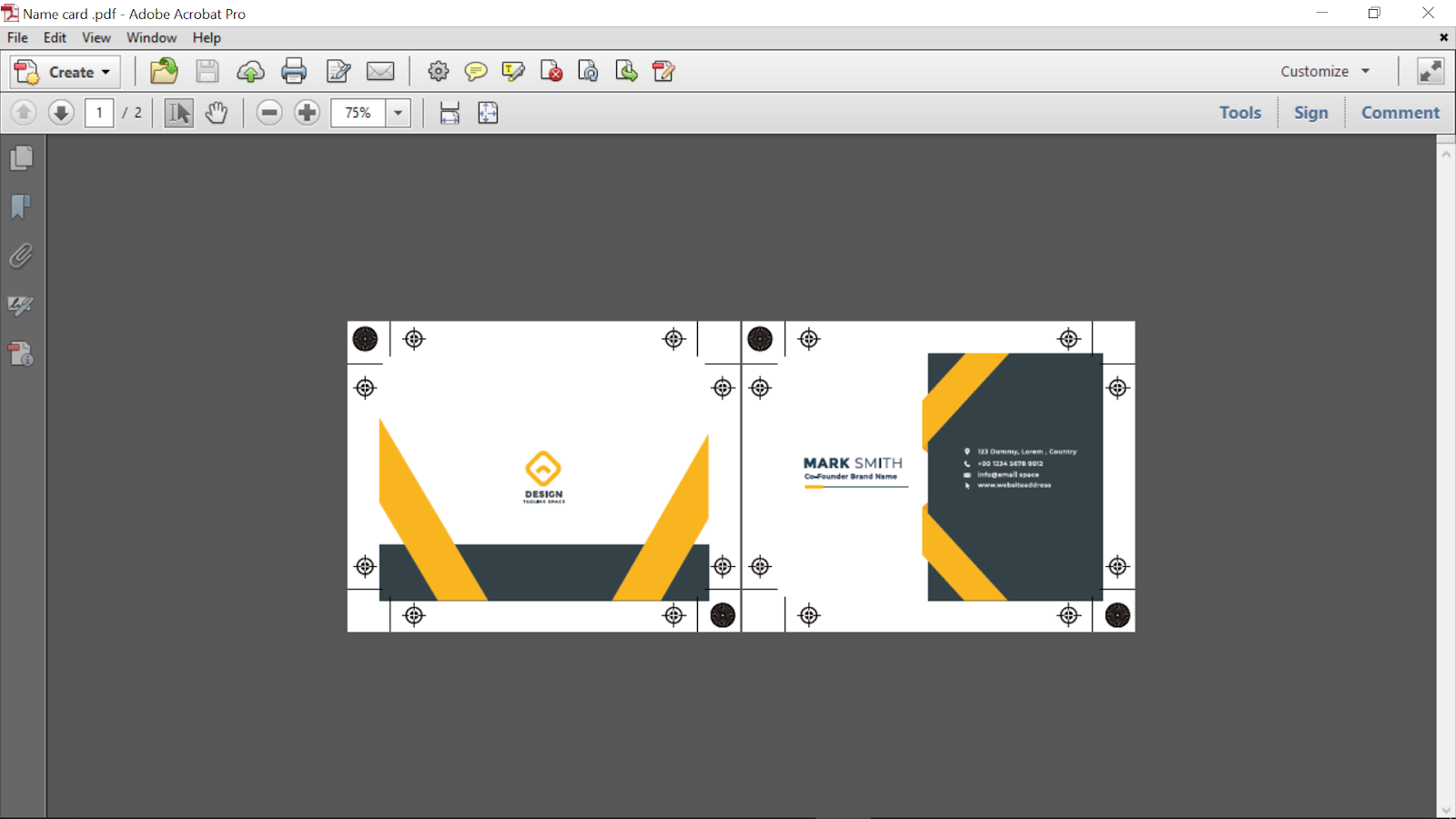 Once, you have already done saving as a print-ready Business card. Now, you can click to send your design and order high-quality printing with Joinprint now!