Name card / Business card is more important than you know!
The history and evolution of business cards may make them sound outdated, yet they are still important when it comes to Marketing and Networking. To make your brand looks professional and effective with the Marketing strategy in business, you need to follow up them with a business card.
If you are a Marketer and wondered How to choose a perfect Name Cards template for yourself? we already have the right answer for you!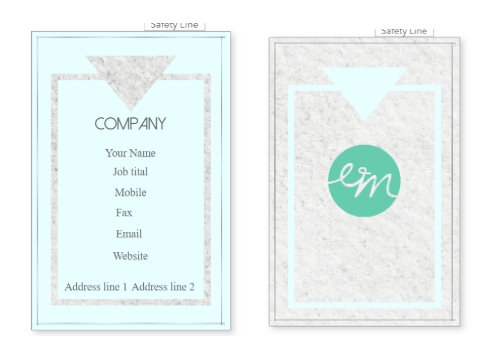 1. Simple Name Card Template
A simple Business card is the most popular template that Marketers tend to choose for. A nice and simple card makes it look cleaner and easier for people to read your details on the card. This template is not too simple which will show your personality as a creative person also, it suits Marketer very well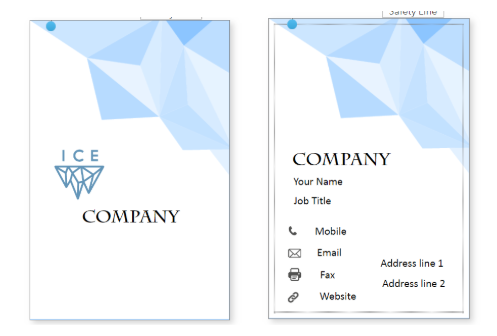 2. Modern Name Card Template
If you like to add more details on business cards, Modern Business card might be your answer! You can adjust the Name card template as you want to represent your personality. In this template, we will show a nice and clean white background to make it looks clean and professional just like a Marketer. ;)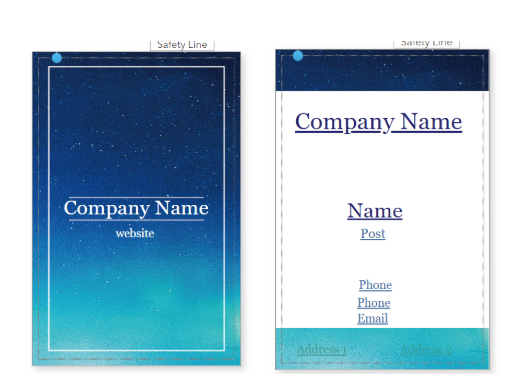 3. Galaxy Name Card Template
Galaxy Business card that will help you get noticed by other business people at an event! Well, to make your business card looks stand out is the key to get followed up by other Entrepreneurs and get an opportunity for your business. So many Marketers choose the Blue color on the card, it makes your personality look stronger in a career.
4. Cool Purple Name Card Template
As we all know, a business card is a tool to give people insightful messages about your brand and yourself. Some of the marketers are more fun and creative than serious and neat at work. So, this cool business card would suit those personalities very well. You can change the template design as you want but don't forget to full-fill in most important details.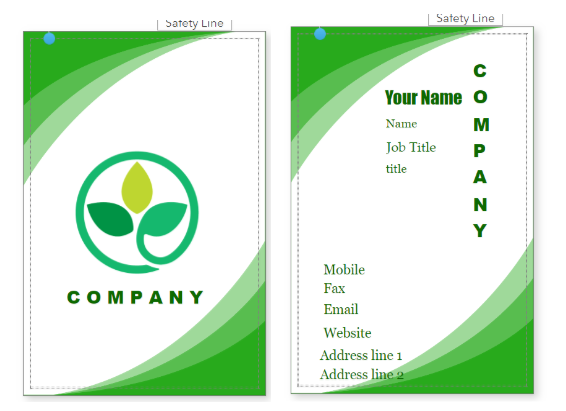 5. Graphic Name Card Template
Graphic Name Cards shows best as a Marketer! If you know that Graphicity is a tool to present Marketing better, it shows the movement of the process and creativity of people who work in the position. That's why most famous Marketers usually choose Graphic Business Card for themselves.
Name card/Business card doesn't only make you look professional and get noticed by the customer. But it also helps you present your brand instead of only using Digital. (Read more: 5 Reasons why you need a Name Card) Now, Joinpoint has a Name card template for you to design on the website online only in 5 minutes. Why not try to make one yours? ;)